I know I'm getting a lot of new visitors from the PostSecret blogroll, and I'd like to extend a special welcome to you kind folks. We might not have anything in common except for an interest in other people's secrets, but that's enough. We're a union just by sayin' so.
Because I've got you visiting, I'd like to share my own secret. I sent it in to PostSecret a few months ago, but like most of the cards, it never made it onto the site. It was even in tune with the Mother's Day theme, so I think my big chance has passed.
I'd like to explain this secret further, but I think that would defeat the whole PostSecret concept. So, without further ado: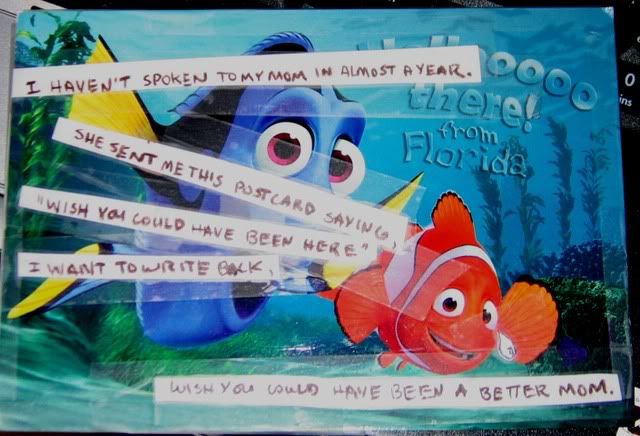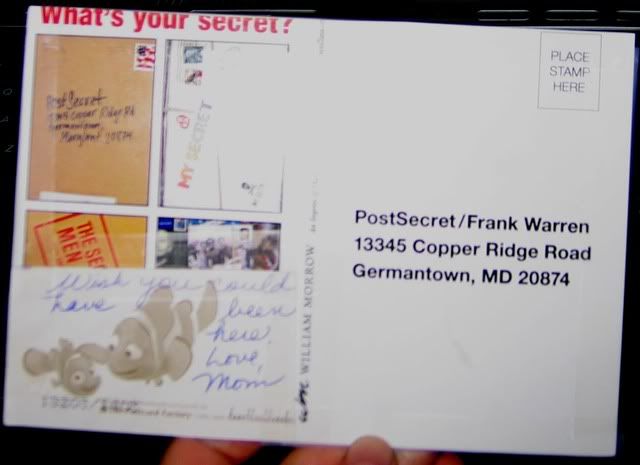 (The preprinted card is from the PostSecret event at Cornell.)
EDITED TO ADD: Since secrets sit better without mitigating circumstances, I won't respond directly to comments. But I will ask everyone to treat this secret with the same respect they would wish for their own.